Since the 1990s, China's packaging and printing machinery industry has made rapid development, in terms of variety, quantity, technology, quality and other aspects have been greatly improved. In the manufacturing technology not only improve the accuracy, but also pay attention to the application of mechatronics and computer control, and strengthen the basic support in the special valve, electronic components and electrical control components, pneumatic diaphragm pump is ink circulation device Essential accessories. The United States, Japan, Germany, Italy's printing machinery are equipped with this pneumatic ink pumping device. Our cartons and plastic printing machines have been equipped with pneumatic diaphragm pumps since the mid-nineties to replace electric pumps that are prone to sparks and are prone to bubbles of ink during work.


The "Changjiang" brand pneumatic diaphragm pump has the characteristics of safety, energy saving, high efficiency and durability. Due to the use of compressed air as the driving force, it will not cause sparks, static electricity or electromagnetic interference in the working process and is suitable for flammable and explosive occasions. Media flow according to the needs of the printing press, through the pump needle valve stepless adjustment. After the pump starts to work, the ink continuously reciprocates to prevent the ink in the ink tank from crusting, so as to improve the printing quality. The pump body and filter are made of alloy casting. All parts in the pump are made of high quality corrosion-resistant materials. The special diaphragm and corrosion-resistant ink tube are resistant to ester, ketone, benzene, alcohol and other solvents.

The working principle of "Changjiang" brand pneumatic diaphragm pump: under the action of compressed air, the reciprocating motion of the air-chamber auxiliary mechanism in the pump drives the diaphragm to actuate the medium (such as ink, glue, solvent, etc.) in the pump chamber Compression and extraction, play the purpose of transporting media.

"Yangtze" brand pneumatic diaphragm pump type:

(1) CJ601 type pneumatic one-way diaphragm pump: ordinary type.

(2) CJ601S type pneumatic one-way diaphragm pump: with manual ink return device, more convenient for color change or cleaning.

(3) CJ602-type pneumatic two-way diaphragm pump: two-way fluid supply, flow rate is one-way diaphragm pump 2 times more stable performance, more suitable for high-speed high-end plastic printing machinery.

For the preheater, there are mainly two types, cyclone preheater, Vertical Preheater, the previous preheater is mainly used for cement clinker production process and the later is mainly used for quicklime production process, it`s used for heat exchange between the materials and the waste gas from the Rotary Kiln or Vertical Shaft Kiln, After absorbing the heat from the kiln gas, usually the temperature of the material can be 700-900 ℃, and some can be decomposed before entering the rotary kiln, the capacity can be increased about 30% with the preheater, and heat efficiency can be increased 40%.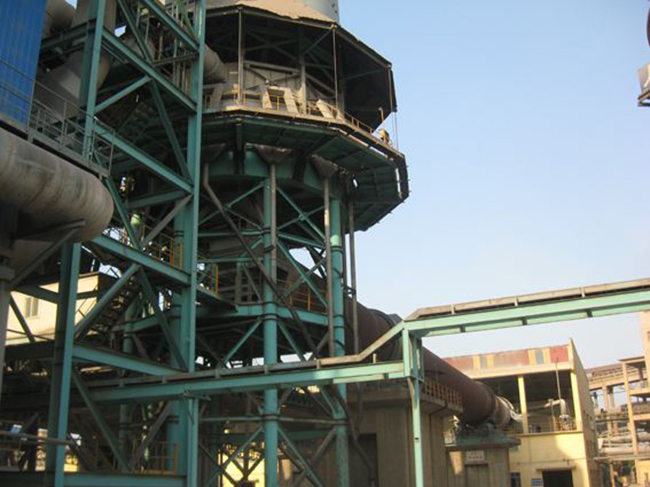 Vertical Preheater

Vertical Preheater,Lime Vertical Preheater,Combustion Air Preheater,Vertical Preheater For Sale

Henan Mingyuan Heavy Industrial Machinery Company Co., LTD. , https://www.heavyequipmentchina.com