The basic structure of tag chips in different frequency bands is similar, and generally includes modules such as a radio frequency front end, an analog front end, a digital baseband, and a memory unit. Among them, the RF front-end module is mainly used for rectification and reflection modulation of the RF signal; the analog front-end module is mainly used for generating the required reference power and system clock within the chip for power-on reset, etc. The digital baseband module is mainly used for digital signals. Code-encoding and collision-avoidance processing are performed; the memory unit module is used for information storage. In the previous article, we talked about mainstream high-frequency (HF) chips in the market. Today, we will talk about UHF mainstream chips and their development trends.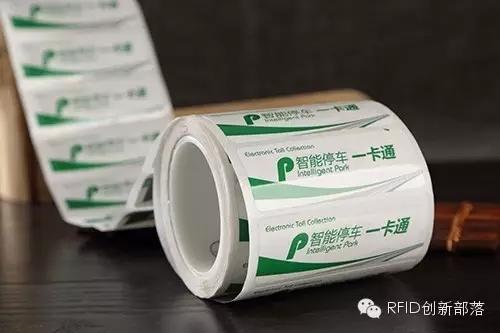 Judging from the chip's air interface agreement: At present, domestic common UHF RFID air interface protocols include international standards, national standards, industry standards, and enterprise standards. The mainstream chip in the market basically refers to ISO/IEC18000-6C.

(1) The international standard is ISO/IEC18000-6 series of standards, including ISO/IEC18000-6A (61), ISO/IEC18000-6B (62), ISO/IEC18000-6C (63, EPCC1GEN2), and ISO/IEC18000-6D ( 64);

(2) National Standard: China National Standard GB/T29768-2013 Information Technology Radio Frequency Identification 800/900MHz Air Interface Protocol; National jun standard GJB7377.1-2011Jun Radio Frequency Identification Air Interface Part 1: 800/900MHz Parameters (3) Industry Standards: China's transportation industry Electronic Vehicle Marking (ERI) standard, etc., used for high-speed vehicle identification.

(4) Enterprise standards: IPICO's IP-X standard, Hankang agreement of Lovecom Technology (Dalian) Co., Ltd., etc.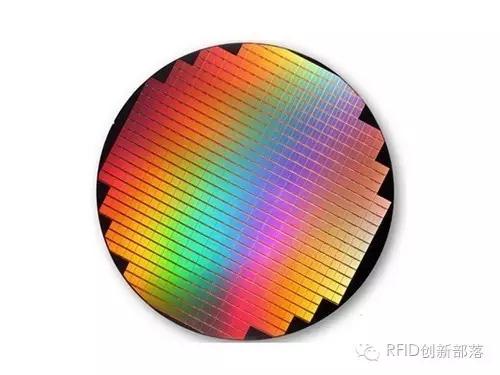 Judging from the package form of the chip: There are three types of common UHF chip package: Wafer, QFN, and SOT. Wafer wafer cost is relatively low, can be directly used in the package; QFN and SOT is based on the wafer on the secondary package, can be used directly as a chip using SMT with PCB, FPC or ceramic antenna welding, mainly used Do some special anti-metal labels.

Judging from the mainstream applications of chips: Currently the most widely used chips on the market: Higgs3 (H3), Higgs4 (H4), ImpinjM4EImpinjM4QT, ImpinjM5ImpinjR6, and NXPUcode7.

Higgs-3

Higgs-3 can still provide enough reflected signals to read tags over a wider range at very low power. Higgs-3 can perform normal writes at very low RF power and can load data at high speeds in conjunction with custom commands (Loadimage). AlienHiggs-3 uses a low-cost CMOS process and EEPROM technology. The chip also has a unique serial number that cannot be changed for 64-bit factory programming. Combining EPC encoding with this chip can provide a unique "fingerprint" for the item to be marked.

Higgs-4

Higgs-4 works at very low power levels and still provides enough reflected signals to extend the range of reading tags. Higgs-4 can also write data at low RF power, and can use Alien's QuickWriteTM instruction to write data to the tag at high speed. The BlastWriteTM function also allows simultaneous writing of data to multiple tags in a retail application with a large number of tags. Higgs-4 fully supports the latest industry standard "serialization scheme." The chip also has a factory-written, non-rewritable 64-bit serial number that, combined with the EPC code chip, can provide a unique identification for the identified item.

ImpinjMonza tags Monza series tag chips, providing unique performance, memory and expansion capabilities to solve the most challenging RFID applications. With excellent anti-jamming capability and excellent sensitivity, Monza supports chip-level serialization, omnidirectional antennas, memory expansion, and packaging options. ImpinjMonza tag features:

With industry read and write sensitivity and excellent anti-jamming capabilities, to achieve excellent read and write reliability, smaller label design, longer read range second-generation standard custom features, help inventory to read difficult tags, fast access Serial number is easy to deploy, reliable and scalable chip serialization method supports bulk and online encoding of two completely independent antenna interfaces, enabling blind memory tag-free multiple memory options, support for large-capacity user memory and data files, and ensuring sensitive information Security and privacy support for 48-bit serialized tag identification (TID) memory product authentication and anti-counterfeit applications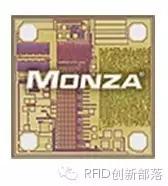 Monza6

Based on the Impinj Monza6-based RAINRFID tag chip, it provides unmatched performance and data integrity for large-scale article intelligence applications that require high-volume, high-performance, serialized tags. Monza6 tag chips are suitable for retail, medical, and data integrity applications that require high-volume, high-performance, serialized tags. The Monza6 tag chip is suitable for item-level applications in retail, medical, ticketing, and other applications. All Monza 6 tag chips include features such as automatic performance tuning, self-diagnostics, and endurance structure, which can increase tag quality and read performance while also reducing the cost of tag applications.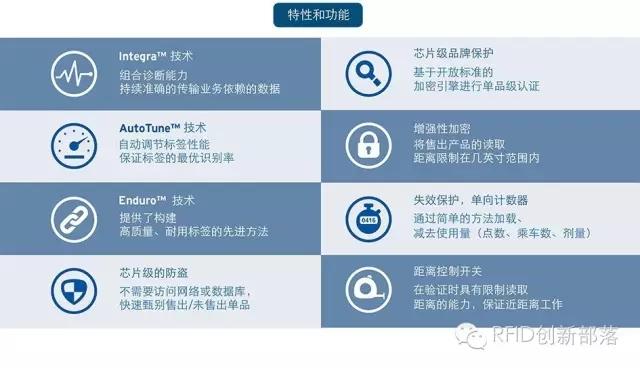 NXPUCODE7

NXPUCODE7 enables long-range reading and rapid inventory of RFID tags in a dense label environment. The UCODE7 chip design enables the manufacture of globally-standard RFID tags that meet global specifications and provide first-class performance. The device provides pre-serialization for 96-bit EPCs while providing parallel encoding capabilities that can improve and simplify the tag initialization process. UCODE7 also provides a tag power indicator for optimized RFID tag initialization and a product status indicator for commercial electronic security system (EAS) applications.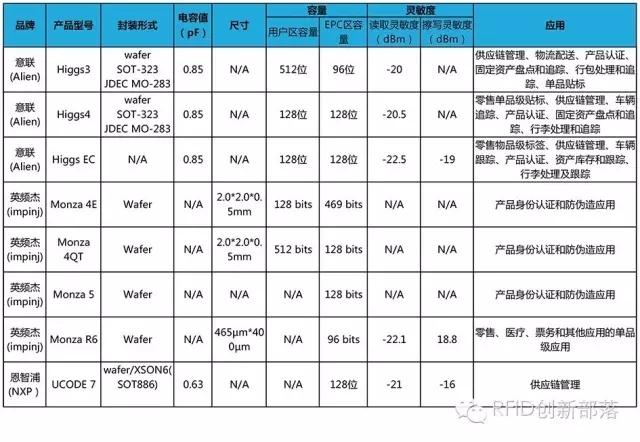 Main UHF chip characteristics comparison chart (part)

From the point of view of the development trend of chip

<br> <br> UHF chip is moving toward the trend of polarization, reflected in the "one by one minus."

One is the "simplification of function reduction", the chip is smaller and smaller, such as the size of the impinjR6 465μm * 400μm, this type of chip is simple, small capacity, and some even do not have the User area, but the chip's sensitivity and multi-tag anti-collision Performance has been greatly improved above. For example, the reading sensitivities of the impinjR6, NXPUcode7, and AlienHiggsEC are -22.1dBm, -21dBm, -22.5dBm, and the erasure sensitivity is 18.8dBm, -16dBm, -19dBm. The main applications of such chips are clothing, retail, logistics, and libraries.

The other type is "complexization of functions." From the simple "identity" function of the chip to the AES encryption, Tamper Detection, UHF & HF dual-band, temperature and humidity Sensor, such as NXPUcodeDNA, NXPG2IL+, EM4423, AMSSL900A, these chips Features The requirement for sensitivity is secondarily, and the key point is how to adapt to a specific application scenario. It is usually used in areas such as smart transportation, traceability, asset management, and cold chain logistics. The market size of a single chip is small, but its value is high.

RFID innovation tribe: WeChat public number can share the latest RFID industry information, industry observations, new products, new technologies and new applications for you, and provide RFID electronic tags and chip data query, label customization, cable samples and other convenient services, long-term focus RFID special electronic label product solutions and data acquisition services.

Procedure

Five-axis machining, ceramics, chemical, CNC, edm, edm drilling machining, CNC titanium, urgent construction/site machining, casting, machining, grinding, fine processing (tiny pieces processing), plastic processing, turning processing, thread machining, Switzerland, etc.

Turning operations are operations that rotate the workpiece as the primary method of moving metal against the cutting tool. Lathes are the principal machine tool used in turning.




Main particulars
MAIN PARTICULARS

Material

Aluminum(6061-T6,7075-T6-), Stainless steel(201,304,316-), Carbon steel(20#-60#, S235-S355-), Alloy steel(4140,4340-), Brass(C36000(C26800),C37700(HPb59),C38500(HPb58),C27200(CuZn37) , C28000(CuZn40)-), Casting iron, Bronze(C51000, C52100, C54400-), Powder metal, Plastic

Standard

ASTM, ASME, DIN, JIS, ISO, BS, API, EN

Certificate

ISO9001, BV

Tolerance

Up to +/- 0.002mm

Dimension

As per drawing, as large as we can

Processing

CNC turning, CNC turning and milling compound processing, 3/4/5 axis CNC milling, wire-cutting, EDM, grinding etc.

Finishing surface

Machined surface with tectyl891, blasting and painting(Hempel, Inter, Sigma, Jotun), anodize, polishing

Marking

as per clients` requirements

Inspection

material, construction, dimension, heat treatment, hardness, NDT

Quality

ISO9001, BV, PPAP control production

Lead time

3-5 days for sample, consult with customer for mass production

Delivery

Express for sample, ocean shipping/air for mass production

Our Capabilities

CNC Machining, CNC center machining, drilling, milling, turning, grinding, tapping, forging, stamping

Engineering&manufacturing services

R&D process, tooling and gauging design, product design

Integrated CAD/CAM system, test and measuring

Others

Recyclable, in line with environmental requirements and standards, and reliable
The photos of our related Precision Turned Parts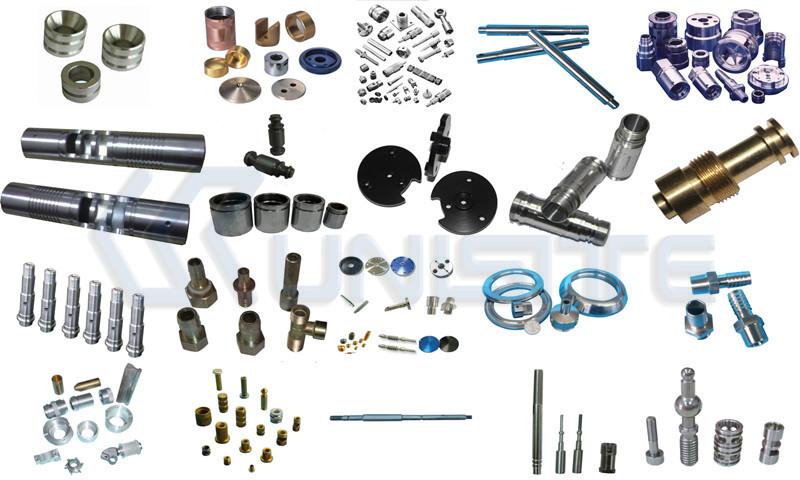 Our service

Besides above the general specifications, we can also supply some specific Machining Parts and other similar steel structure as clients' requirements.

Package and shipping

Export cartons, pallets, wooden cases, Polybags

container package and container transportation




Precision Turned Parts

Precision Turned Parts,Machined Turned Parts,Cnc Machined Turned Components,Precision Metal Fabrication

Shinvast Industry Ltd , http://www.shinvastindustry.com